One of these days, the courts will hold jury trials again. When that day comes, let us renew our efforts to ensure that no person is denied jury service on account of race, sex, national origin, or any other prohibited status. In other words, let's not let our juries look like this: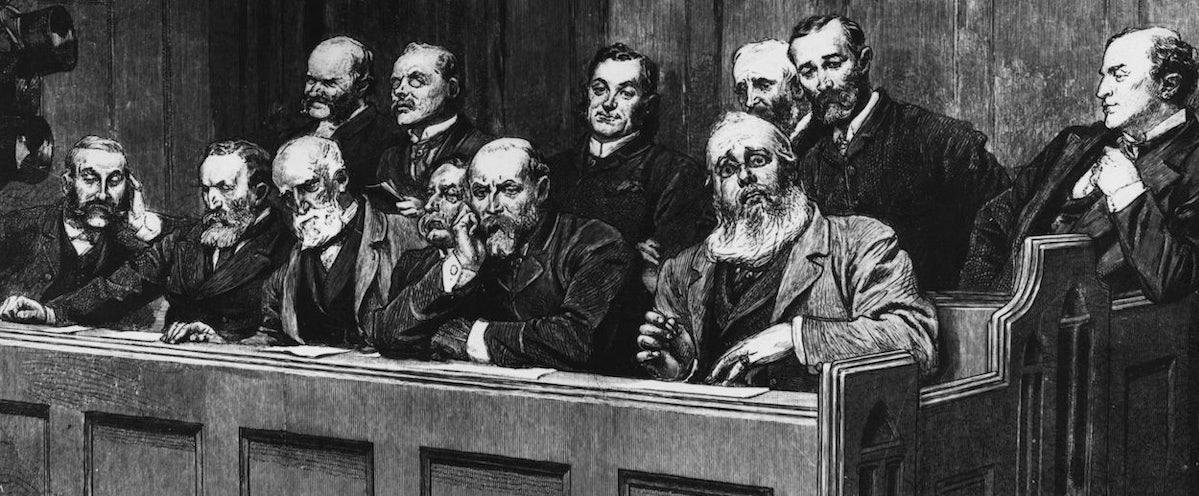 Challenging peremptory strikes. We can't win a Batson claim if we don't make a Batson claim. Do not be shy about challenging the prosecutor's peremptory strikes. Read this recent Marshall Project article about unconscious bias in jury selection or this amicus brief by civil rights advocates for inspiration.
Making a record. Press that claim with details in a timely fashion. Demand discovery on it and call for a pause in the proceedings if necessary to review the voir dire transcript and make your record for appeal.
Promoting local rule changes. Check out this local rule adopted by the Washington state courts. Or this one under consideration in the California legislature. Among other improvements on Batson, these rules include lists of presumptively invalid reasons to exercise peremptory strikes, including, for instance, where the prospective juror lives, whether the juror has expressed distrust in law enforcement, and the juror's physical aspect/demeanor (if not verified by the court).